Personal Trainers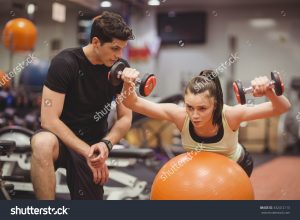 Thorough fitness program design, nutritional advice and motivation, our experienced personal trainers will help you achieve your goals.
Group Fitness Classes

We offer multiple group classes to help compliment your workout program. Taught by our motivational class instructors, you are guaranteed to get a killer workout.
Gym Memberships

Whether you're coming in on your own, with a personal trainer, or taking part in our group fitness
classes, we have different packages for everyone.
Personal Training
Are personal training sessions worth it?
Think about it like this. For every hour you spend without the investment of personal training is an hour every day that you are missing key performance indicators and it's also another hour compounding your current postural issues and deviations. Now I ask you again.. Are personal training sessions worth it?
Can personal training be covered by insurance?
Depending on the type of insurance your company provides it might get you a small discount on your membership with us or if you are over 65 and have a Silver Sneakers card then they will have a large directory of approved vendors so you can get the personal training and guidance you need.
Can personal training sessions expire?
That all depends on your gym and their contract policies. At Blu Fitness from the day you purchase your personal training you have 6 months to use all of your sessions before they are"burned," which is a fancy word for deleted or removed.
Does personal training help weight loss?
Absolutely. With the increase in strength and muscle mass your daily caloric output will increase. This makes your dietary requirements greater and therefore if you maintain the same diet you have now you will start losing weight. Now if you combine your personal training with a proper food plan and never give up on your goal then you are guaranteed to see accelerated results with training.
Does personal training really work?
Every world class athlete has one. What makes you the excuse? If you're ready to take your mind and body to the next level or just improve overall performance then yes, personal training will really work.
How long should personal training sessions be?
If you don't have a lot of time then personal training sessions go down to 30 minutes at the shortest and in some places go a little over 60 minutes. Average cost of the 30 minute is around $40 and on the 60 minute high end can be upwards of $150 per hour.
Reasons to have personal training
Gets you faster results

Takes the guess work out of your workout

Improves posture

Increases balance

Generates power

Maximizes strength

Increases gains
Should I get personal training
You should get personal training.
Group Fitness
What is group fitness?
Group fitness consists of a class size of 5 people of more in a fitness class. Group fitness can be defined as exercising in a group of other motivated participants all of which are on their way to getting more fit, increasing balance, increasing flexibility and developing a set plan of execution on how to go about the rest of their training week and how to eat properly.
Does Group Fitness Work?
Group fitness works if you work group fitness. You should be the student coming to class that loves to receive extra attention. That does what you're supposed to do while the trainer is not looking, Because I promise WE CAN HEAR YOU. Working out with a group also pushes your motivation level even higher because you not only don't want to let yourself down but you don't want to let down the team. Plus! with everyone cheering you on to complete your goals it can be an incredibly powerful experience.
How much do group fitness classes cost?
Group fitness classes can cost anywhere from 25$ per class to 50$ at a nicer establishment. All in all you can find affordable personal training and group fitness classes if you do a little research in your area. I will post an articles of all the group fitness classes in the Houston area in a few days.
Whats new in group fitness classes?
Most group fitness classes are pretty standard and boring if you ask me. Imagine a bootcamp style, pushup till you die and lunge all day type of environment. Well, group fitness classes at Blu Fitness are far from that. We offer unique group fitness classes like aerial arts, calisthenics, stretch yoga, gymnastics rings, cycling and more.
Do group fitness classes help you lose weight faster?
Of course! Along with the extra motivation you are getting from the others in your class, group fitness provides you with an outlet for adaptation. You will be around others that are better than you and some that are worse, by physical and performance comparison, this makes you want to help those not as good as you and to be inspired by those that are better than you. Seems like the placebo effect to me. So to answer your question, yes, group fitness classes help you lose weight faster.
 Built by TheSeoAtlas